Applying Talens laser technology, engine components like crankshafts and camshafts can be laser heat treated locally, defining the specific areas to be treated and avoiding thermal deformations. All integrated in a turnkey solution that gives you the maximum flexibility for a wide range of parts in one machine.
Benefits
No need for quenching fluids
Low distortion
Very precise process, with localized heat input
Flexible processing, adjustable beam shaping
The crankshaft, as the main component performing the conversion between reciprocating and rotational motion in the engine, is one of the most challenging parts for laser hardening, due to the unique features of the component like oil holes, fillets, different width features etc. These challenging and complex geometries with demanding material properties are being produced on high volume manufacturing lines.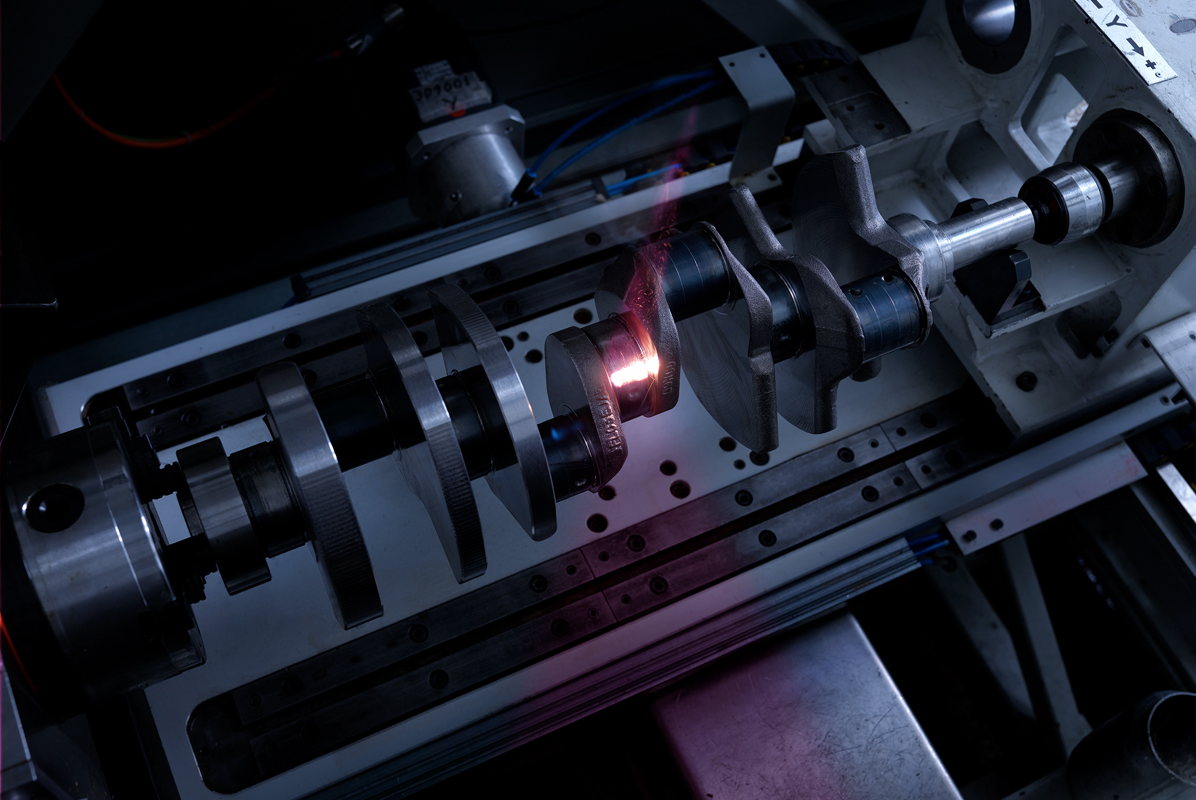 The camshaft represents another component with similar high demanding requirements inside the engine. Camshafts systems in engines provided with the variable displacement (capacity to deactivate cylinders) may also use the full capacity of Talens flexible solutions.